Fred Hill – Member 1971-2021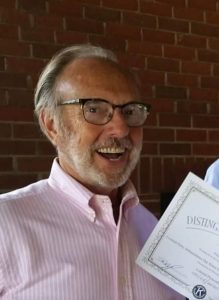 List of accomplishments –
Distinguished 50 year member of Kiwanis and the Colonial Plymouth Club.
Fourth of July Competition – developed the idea and ran the competition during Covid 19 cancellation of the annual 4th of July Plymouth Parade.
The Annual Plymouth Kiwanis Golf outing
etc
etc
etc
etc.
Description piece by a member of Fred and his contributions to Kiwanis and to the community.
Comments from members and friends:
1
2
3
4
Feel free to leave your favorite Fred Hill story or your personal comments about Fred.